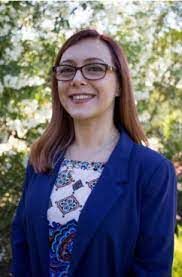 Dr. Niki Young, ND
Dr. Niki Young, ND grew up in a suburban city just outside of Detroit and graduated from University of Detroit Mercy in 1999 with a Bachelor of Science Degree in Biochemistry. From there, she went to work in various industries including pharmaceutical manufacturing, supply chain, and paint research and development. It was during this time that she developed health complications that were not responding to conventional methods of treatment. She innately knew there was more to health and treatment of illness. Eventually, she learned of a type of doctor that practiced with the mindset of treating the whole person and not just the illness. She immediately felt drawn to this type of career, quit her job, and moved to Arizona to attend Naturopathic medical school.
Dr. Niki Young, ND graduated from Southwest College of Naturopathic Medicine in 2010 and practiced in an underserved community clinic for two years, before moving to Folsom, California and practicing there for almost 6 years. During this time, she attended multiple training conferences each year to learn and stay up-to-date on the best methods to support patients undergoing treatments for cancer diagnoses. She believes in treating the whole person, educating and motivating the patient to make the best lifestyle modifications to enhance their success.
Dr. Niki Young, ND lives in an almost century old home with my new husband and three crazy lovable feline monsters. Her hobbies include reading for both learning or enjoyment (she enjoys a good detective mystery), watching her husband cook (then eating the food), making friends laugh, and skating with or officiating the Sacramento Roller Derby. Her goals include obtaining a Fellowship of Integrative Cancer Therapies from the American Association of Anti-Aging Medicine (A4M) and becoming a motivational speaker in my spare time.