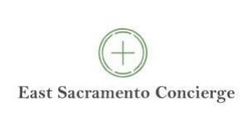 East Sacramento Concierge
At East Sacramento Concierge, we take a comprehensive and personalized approach to healthcare. As partners in our patient's well-being, we have always believed in an integrated total health approach.
Our patient care plan includes wellness and preventive care in addition to continuous heath management. Our Concierge Medical Practice provides individuals the opportunity to take a more proactive approach to their healthcare. Through our program, patients who choose to join, gain greater access to services and benefits designed to enhance their overall wellness.
Dr. Schonze Del Pozo
Dr. Schonze Del Pozo is a boardcertified Internal Medicine Physician trained at Johns Hopkins University. She completed her undergraduate degree at UC Davis in Neurobiology, Physiology, and Behavior. Her residency training was at Johns Hopkins Sinai.
Dr. Del Pozo has over 11 years of experience in Internal Medicine. She has taught medical students and residents at UC Davis and California Northstate University School of Medicine.
East Sacramento Concierge
3800 J Street Suite 220
Sacramento, CA 95816-9581
www.eastsacconcierge.com
(916) 451-2400