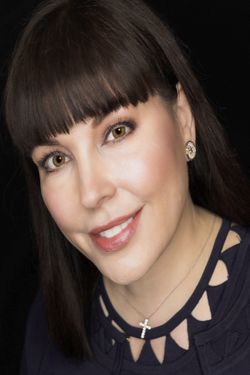 DR. JACQUELINE M. CALKIN
A graduate of the University of California-San Francisco School of Medicine, Dr. Calkin is a dynamic physician with over fifteen years of experience in general and cosmetic dermatology. Nationally renowned UCSF, consistently the highest-ranked medical school in California, recognized Dr. Calkin as one of its top graduates in 1991. She completed her internship at Kaiser Permanente in Oakland followed by three years in the UCSF dermatology residency program. She was selected as Chief Resident in her second year.
She has served as a key partner in leading dermatologic practices in Northern California for the past eight years. Recognized as a leader in her field, Dr. Calkin is a frequent lecturer on dermatologic treatment techniques and has coauthored significant studies on laser hair removal and laser resurfacing. A local authority on dermatology, she is the host of a monthly skin care segment on KXTV Channel 10.
She is a member of the nationally recognized Alpha Omega Alpha medical honor society, the American Society for Dermatologic Surgery, and is a fellow of the American Academy of Dermatology. In addition, she has been invited to join the clinical faculty at the UCSF School of Medicine.
Dr. Calkin completed her undergraduate degree in psychology at Claremont-McKenna College in Southern California, specializing in the treatment of autistic children. Although she subsequently shifted her focus to therapeutic dermatology, Dr. Calkin maintains a keen interest in the care of children. She is a classically trained violinist, lifelong Californian, and mother of two.
2625 Fair Oaks Blvd Suite 1, Sacramento, CA, 95864
916-646-3376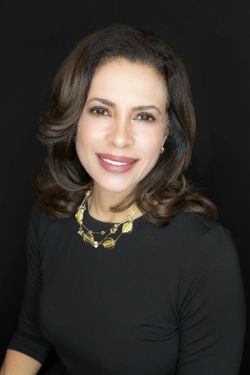 DR. ALISON A. BOUDREAUX
Dr. Alison Boudreaux completed her undergraduate work at the University of California at San Diego. A competitive swimmer and NCAA National Champion and former division III record holder, she was honored as Student Athlete of the Year in 1986.
She was awarded an NCAA Postgraduate Scholarship which enabled her to continue her studies at the prestigious UCSF School of Medicine. She graduated with honors and completed an internship at UCLA before serving three years in the rigorous dermatology residency program at UCSF, where she was selected as Chief Resident.
Upon completion of her medical training, Dr. Boudreaux became a partner in the largest general, cosmetic and surgical dermatology practice in New Mexico, while simultaneously serving on the clinical faculty of the University of New Mexico School of Medicine. As managing partner of that practice for nearly ten years, Dr. Boudreaux honed her skills in the diagnosis and treatment of skin conditions as well as the expert administration of cosmetic procedures.
After more than a decade of practicing in Sacramento, Dr. Boudreaux and Dr. Calkin have built a diverse practice focusing on medical and surgical dermatology as well as cosmetic treatments and esthetics. With a staff of 30 caring employees, Dr. Boudreaux's goal is to help each patient achieve a lifetime of healthy skin.
Dr. Boudreaux is a member of Alpha Omega Alpha honor society, the American Academy of Dermatology, the Women's Dermatology Society, the Pacific Dermatology Association, and the Sacramento-Sierra Valley Medical Society.
2625 Fair Oaks Blvd Suite 4, Sacramento, CA, 95864
916-646-3376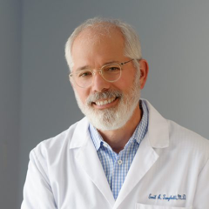 DR. EMIL A. TANGHETTI
Dr. Emil A. Tanghetti was born and raised in Sacramento.
He attended U.C Davis where he excelled in his studies and received early admission to UCLA School of Medicine after only three years of undergraduate studies. Upon completing his medical studies and a 1-year pathology fellowship Dr. Tanghetti graduated first in his class and received the Dean Warren medal for academic excellence. After finishing residencies in internal medicine at Stanford University and dermatology at Harvard School of Medicine, he completed a photo-medicine fellowship at the Wellman labs at the Massachusetts General Hospital.
Dr. Tanghetti is a board-certified dermatologist and a fellow in the American Academy of Dermatology and the American Society for Laser Medicine and Surgery. He is currently listed in the "Best Doctors in America" Pacific Region and recognized as "Top Doc" by his peer in Sacramento Magazine. Dr. Tanghetti has received the "Hero In Health Care" award for his volunteer work in removing tattoos for the California Youth Authority.
Dr. Tanghetti has been active in clinical studies for over a decade. His research interests have focused on laser surgery, psoriasis, actinic keratosis, photo-aging, and acne vulgaris.
His work has been published in journals such as Lasers in Surgery and Medicine, Journal of Dermatologic Surgery, the Journal of Cosmetic and Laser Therapy, and Cutis. Dr. Tanghetti has presented data at the meetings of the American Society for Laser Medicine and Surgery and the American Academy of dermatology as well as Laser Innsbruck and is an internationally recognized speaker and consultant. He is a fellow of the American Society for Laser Medicine and Surgery, and a member of the California Medical Association, the American Medical Association, and the American Academy of Dermatology.
5601 J St, Sacramento, CA, 95819
916-454-5922