Mon-Fri: 9a.m.-5p.m. | Sat: 9a.m.-4p.m. | Sun: Closed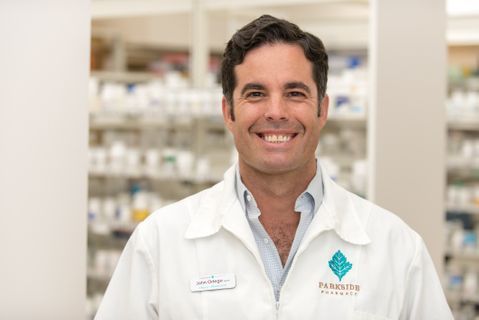 Trust Us With Your Health
John Ortego, PharmD
Serving the Sacramento Community
19 Years of Experience
Expertise in Compounding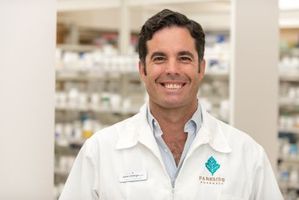 Trust us with your health
Dr. John Ortego, PharmD
Serving the Sacramento Community
15 Years of Experience
Expertise in Compounding
health, beauty.... LIFE
Parkside Compounding Pharmacy & Wellness Center has been serving Sacramento and the surrounding areas since 2009. We are your local full-service pharmacy offering quality compounding for people and animals, featuring a full-service spa, upscale boutique, and much more. Our mission is to provide service and care to our patients custom-tailored to meet their needs. Call or stop by and visit us today.
What Patients Are Saying About Parkside Compounding Pharmacy
Never disappointed and excellent service . I call in refills for my dog's compound Rx and have my son pick them up. An extra bonus is when I am able to go there myself. I Love the place! It is perfect for shopping and browsing for gifts.
Overall the best place for prescriptions. The boutique is beautiful and everyone that works there are genuine and kind people. Love this Land Park gem :)
Our refill process was unexpectedly easy! The medication our old dog needs is in a shortage and without Parkside we'd be out of luck. Amazing service!
❮
❯

Download Our Free Mobile App
Sign Up For Our Newsletter
Subscribe to our newsletter for seasonal promotions, health news and savings