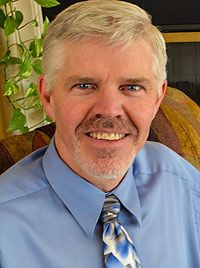 Dennis Godby, ND, MA
Dr. Dennis Godby, N.D ., is a CA-licensed Naturopathic Doctor (America's Natural Medicine Doctors) and is an expert in bio-identical hormone therapy. Naturopathic doctors are the only primary care doctors clinically trained in both natural and conventional medical approaches. Dr. Godby will not only help to balance your hormones, but to balance your life.
His care, compassion and love for his patients is well known throughout the Sacramento area and across the USA. Dr. Godby inspires; for the last 34 years, he has demonstrated his commitment to the health and well being of all global citizens.
To raise awareness of natural medicine and encourage a healthier America, he founded the organization, The Run: Moving Natural Medicine Forward in 2011 and ran 3,000 miles on foot across the USA. Dr. Godby was awarded the California Naturopathic Doctors Association's first "Doctor of the Year" award in 2012!
Dr. Godby's seeks to find and address the fundamentals causes of dis-ease, and support your body's natural healing ability, and address you as a whole person – physically, mentally, emotionally, and spiritually. Among Dr. Godby's many passions and interests is preventing/treating/reversing diabetes; his e-book: "The Practical Guide to Overcoming Diabetes Naturally," can be found online.
Dr. Godby received his medical degree from in 2004 from the naturopathic profession's first university at the National College of Naturopathic Medicine, in Portland, OR. He has been practicing naturopathic medicine and prescribing bioidentical hormones in midtown Sacramento since 2005.
Dr. Godby became a physician at the ripe age of 48 and has been hitting the ground running since. Dr. Godby's previous career was teaching religious studies in a Portland, OR area high school after receiving a Master's in Theological Studies in Maryknoll, NY.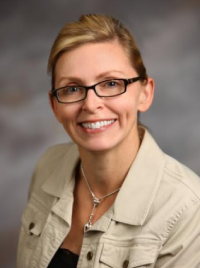 Timna Hughes, MD
Timna Hughes, MD, is a graduate of Loma Linda University School of Medicine. She has cared for patients in El Dorado County since in 1991.
Dr. Hughes believes patient education is very important. She enlists her patients to be an informed part of their healthcare team. She emphasizes a healthy lifestyle for improved outcomes.
She provides full scope obstetric and gynecological care, having delivered thousands of babies in her career and performing numerous surgeries.
Dr. Hughes has been married for over 20 years and has three children. On her days off, she enjoys gardening and snorkeling. She has also participated in medical mission trips to Micronesia and Africa.
1095 Marshall Way, Suite 201 Placerville, CA 95667
530-344-5470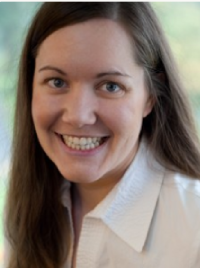 Dr. Anita M. Larrow, NMD
Dr. Larrow specializes in women's and family medicine. She empowers women by helping them through the more difficult stages of their lives with knowledge, and the necessary tools. For families, Dr. Larrow brings a passion for children's welfare from her own Montessori upbringing.
Dr. Larrow received her BA in Biology and Chemistry from Bluffton University in Bluffton, OH. Graduating with Honors from the Southwest College of Naturopathic Medicine and Health Science (SCNM) in Tempe, AZ, she came to understand the wide range of treatment options available to patients today. She has challenged herself to appreciate these different medical structures while not judging one better than another. Dr. Larrow believes that the purpose of being a doctor is to help the patient, and that is the bottom line.
Seeing the individual in each of her patients is a strength Dr. Larrow derives great fulfillment from. Showing her patients how the smallest of changes can have the biggest effect on their lives is one of the most important facets of her expertise, and training.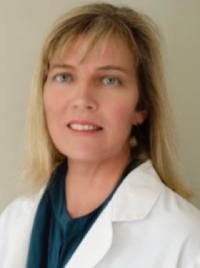 Dr. Kelly Lenz
Dr. Kelly Lenz is a practicing physician licensed by the State of California. She received her medical degree from The University of Virginia School of Medicine in 1991, and completed her residency in Anesthesiology at the University of California Davis Medical Center in Sacramento, CA. Over the course of a 20-plus year career in Anesthesiology, she noticed that she was seeing more and more younger and younger patients with chronic diseases, on ever growing lists of medications. She noted that many of her patients seemed much older than their chronological ages, and that others seemed 10 to even 20 years younger. It seemed to her that there must be a better way to prevent and treat chronic diseases and to age with health, vigor and vitality than the current "conventional medicine" system which tends to focus more on symptom management. In pursuit of these goals, in 2009 she began studying Anti-Aging, Functional and Regenerative Medicine with the American Academy of Anti-Aging Medicine, graduating from their Advanced Fellowship in December 2015. She has also completed a yearlong training course in Functional Medicine (Advanced Diagnostics And Personalized Therapeutics) through the Kresser Institute, and in May of 2018 completed the Institute for Functional Medicine's certification program. Her whole life she has always wanted to know why things are the way they are. The practice of Functional Medicine gets to the "whys" of problems and by addressing those root causes, patients can restore their health and vitality.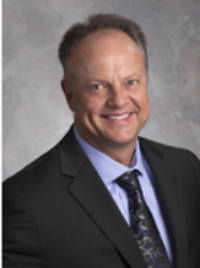 Dr. Steven Mills, MD
A board eligible practitioner, Dr. Mills specializes in age management medicine, helping patients use their body's own natural defenses to avoid conditions like hypertension and diabetes. He promotes healthy nutrition and, as he puts it, "looking at the patient's whole picture and not just putting on Band-Aids."
At MACT Medical Center in Jackson, he served as both practitioner and clinic manager. Dr. Mills also saw patients at Mark Twain Medical Center's Angels Camp location for three years.
Dr. Mills graduated from UC San Diego in 1992 with a Bachelor of Science in Biology. Four years later, he earned a medical degree from American University of the Caribbean in the British West Indies. He completed two fellowships: New York's University of Rochester in 1997 (internal medicine) and Wheeling Hospital in West Virginia in 1999 (family practice).
A father of three, Dr. Mills enjoys spending his free time outdoors fishing, skiing and hiking. He grew up in a healthcare household. His mom served as a hospice nurse. His father was an anesthesiologist.
5176 Hillsdale Cr STE 200. El Dorado Hills, CA 95762
9165469535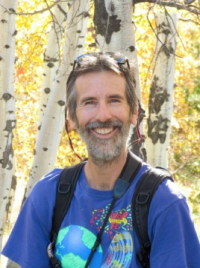 Dr. Will Mora, M.D.
Dr. Mora is board-certified in Family Medicine (ABFM). He specializes in bio-identical hormone replacement therapy. He also has a special interest in regenerative medicine and non-surgical treatment of joint problems. He is a member of the American Osteopathic Association of Prolotherapy & Regenerative Medicine.
Dr. Mora integrates conventional and alternative therapies, treating illness by looking at the Whole person, and not just the disease. He looks for underlying causes of illness such as allergies, infections, intestinal imbalances, sub-optimal hormone levels, sleep problems, dietary factors, toxins, and stress.
Will Mora studied biology at U.C., San Diego. He was a Peace Corp volunteer in South America. He received his M.D. degree at U.C., Davis. He completed his Family Medicine residency at a U.C., San Francisco program. He worked for one year with Mozambican refugees at a hospital in Africa. He regularly volunteers with the Hackett-Hemwall-Patterson Foundation in Honduras & Mexico on a prolotherapy team.
To learn more about Dr. Mora, please visit his websites: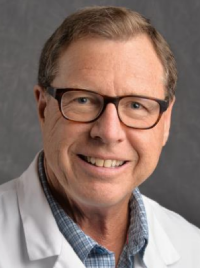 Kenneth Nelson, MD
Kenneth Nelson, MD, is a native Californian, and has been practicing in Placerville since 1985. He enjoys all aspects of his practice, and feels honored to be involved with his patients at many significant and meaningful times in their lives.
Both Dr. Nelson and his staff believe in the value and dignity of each patient. Dr. Nelson has been married for over 30 years and has three children.
1095 Marshall Way, Suite 201 Placerville, CA 95667
530-344-5470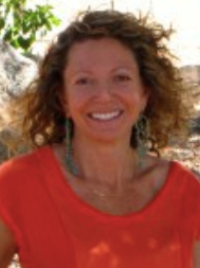 Dr. Cari Spencer, ND
Dr. Cari is a California State, Licensed Naturopathic Doctor and physical therapist. She holds a Doctorate of Naturopathic Medicine from Bastyr University, the leading naturopathic medical school in North America, as well as two Masters Degrees in physical therapy from The University of Pittsburgh. She has developed a special interest in the treatment of autoimmune disorders, neuro-endocrine imbalances, as well as healing many issues related to digestion. As a two-time survivor of breast cancer, Dr. Cari brings a unique perspective to her medical practice, caring for each individual patient with the utmost sensitivity to their physical, emotional and spiritual wellbeing.
Outside of medicine, Dr. Cari loves sharing time with her husband, kids and puppy on adventures that involve being in the outdoors. Dr. Cari also likes to run, paddleboard and do yoga. One of her biggest passions is traveling the world.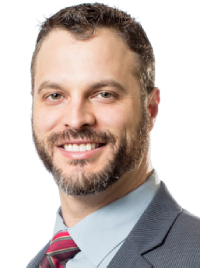 Dr. Ryan Weitman, NMD
Dr. Ryan Weitman offers many different therapies to complement conventional medicine. Naturopathic Doctors are the experts in integrative methods, Dr. Weitman is board certified in Naturopathic Medicine, and licensed by the State of California to practice naturopathic medicine.