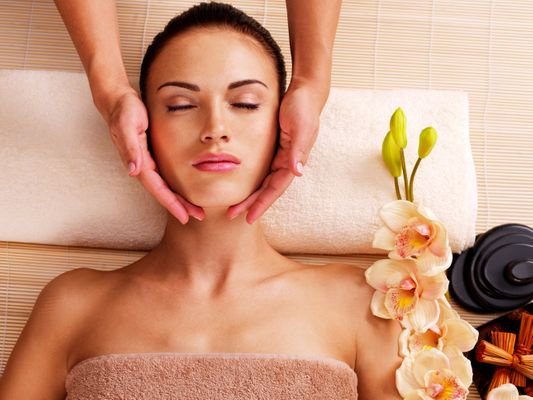 Spa Services
Parkside Pharmacy & Wellness Center offers our clients the latest in skincare services, techniques and education. Our goal is to deliver the most rewarding results for our client's individual needs. We are a staff of experienced and medically trained estheticians who are able to direct your skincare needs.
Epicuren skincare emerges as a superior skincare line. Used in major surgery centers in the most prestigious and famous locations around the world. We welcome you to experience the products and treatments that will change the way you feel about skincare.
Facials
Red Carpet Facial $125 (1hour 15mins)
Get your skin red carpet ready! Tightened, brightened and smooth. This is a results oriented facial. Microdermabrasion followed by a Hot Enzyme Peel and TWO layers of collagen tightening masks. Your skin never looked so good! The secret to Hollywood's most beautiful and famous faces.
Brazilian Propolis Facial $85.00
This treatment highlights Epicureans powerful line of Propolis products. This amazing ingredient combined with olive oil, Noni juice, and Omegas 3,6 and 9, will deeply hydrate, restore and nourish the skin. Phenomenal results and a feeling of refreshment!
Acne Facial $80.00
Addressing clients main concerns when dealing with acne: inflammation, bacterial control, exfoliation, and modulating oil production. Utilizing a unique combination of exfoliating enzymes, sulfur and probiotics as alternative to traditional methods.
Jan Marini Refine Peel 1 Session $150 3 Sessions $420
Jan Marini Clarify Peel 1 Session $150 3 Sessions $420
Express Rejuvenating Facial $60.00
A great introduction to skincare. Cleanse, exfoliate, mask, moisturize and protect.
Back Facial $125.00
This treatment includes a deep cleanse, exfoliation, extractions and a treatment mask.
Gentleman's Facial. $80
Add-ons:
Microdermabrasion $50.00
Glycolic Peel $40.00 15 mins.
Service :
Back Facial $125.00
Jan Marini Hand Treatment $10
Jan Marini Hyla Lip Treatment $10
High Frequency $15 & up
Microdermabrasion
Microdermabrasion is a process that is used for light skin resurfacing. Treatment is used for a wide variety of skin imperfections. Helps to smooth fine lines and wrinkles, lighten brown spots, acne scarring and rough textures. Aluminum oxide crystals are used in combination with a vacuum to remove damaged cells and stimulate new collagen production underneath the dermis to bring a new vibrant glow to your skin that is fresh, vital and rejuvenated.
A series of 6-9 treatments are recommended depending on skin type and condition of the skin.
1st Session price may be applied to package.

Waxing
Waxing cannot be performed on any client using Vitamin A products or Accutane for face areas. No exceptions.

*All Spa Services may receive free consultations. Discounts are provided when two or more treatments or treatment areas are purchased.
24 hour notice is appreciated for cancellations.
Makeup Application
Two Product Purchase Minimum or $25 application fee.
New Client To our Skin Spa $65