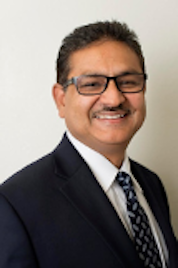 DR. ALOK KRISHNA
I have been in practice since 2003. I graduated from a reputable medical school in India and completed my residency in Family Medicine at the Medical University of Ohio in Toledo, after one year of surgical residency in NYC. Subsequently, I practiced in a rural town for five years and then I and my family moved to Houston. In Houston, I practiced both in the clinic and two area hospitals, undertook the Medical Directorship of a Psychiatry Hospital, worked in the Emergency Room, and was actively involved in the local community hospice care.
My family and I moved here to Sacramento to be closer to our extended family. My wife is a Neurologist with the VA and enjoys her practice and affiliation with the group.
My philosophy of care is to strive to treat the patient within the context of their families. I truly believe that everyone desires to be healthy and will engage in staying healthy as long as they are empowered with their own healthcare decisions. I truly take the time to know my patients and their families. I always persevere to preserve the dignity of my calling and experience the joy of healing those who seek my help.
I strive to be cognizant that I am not treating a fever chart or a cancerous growth but instead treating a sick patient who needs care and compassion. Currently, I hold medical staff privileges at Mercy General Hospital and Mercy Folsom.
I have a special interest in Addiction Medicine, including Medical Assisted Treatment (MAT) with Suboxone, helping people with DeTox, and residential treatment.
I speak for my staff here at Family Medical Clinic of Greater Sacramento when I say: "Welcome to our 'family' practice!"
87 Scripps Drive Suite 210, Sacramento, CA, 95825
916-569-8585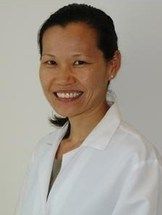 DR. SCARLETT LU
Greenhaven Family Practice opened in April 2014 is located in the Greenhaven-Pocket neighborhood of Sacramento.
Dr. Lu's office is small with minimal staff. This is part of her philosophy to keep things simple and manageable. She believes by doing so, she gets to know each patient personally and is able to treat more effectively their medical conditions. Achieving health can be difficult. The physician may diagnose and prescribe a treatment plan but it is also the patient's responsibility to carry out the plan and maintain a healthy lifestyle. Of course, there are other factors involved in maintaining good health and she works with her patients to achieve this goal.
So, What's a D.O.?
Are you a dentist? A bone doctor? A chiropractor? She gets that a lot. When most people think of a doctor, they have in mind someone with an MD after their name. But a DO-Doctor of Osteopathic Medicine-is also a physician, fully licensed and trained to diagnose illnesses, disorders, and provide preventive care. A DO undergoes medical training, internship, residency and can specialize in fields such as pediatrics, family medicine, psychiatry, surgery or ophthalmology.
Osteopathic medicine began as a health reform movement in the 19th century, emphasizing preventive care and allowing the body to heal without the overuse of medications. In addition to the medical curriculum, osteopathic students are trained in Osteopathic Manipulative Treatment (OMT). OMT involves using the hands to diagnose and treat illness or injury. Osteopathic medicine also emphasizes the integration of the entire body's systems, and many of osteopathic schools place special emphasis on preventive medicine.
1102 Corporate Way, Suite 170
Sacramento, CA 95831
F: (916) 382-4630