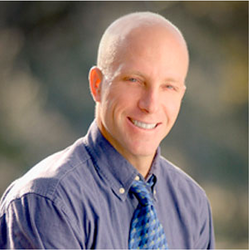 DR. CHARLES CARPENTER, MD
Charles Carpenter, M.D., M.P.H. is the founder and Medical Director of the Sacramento Center for Health and Healing. Dr. Carpenter has been in practice for 12 years and is a specialist in Preventive and Integrative Medicine. He received his M.D. from Tulane University School of Medicine, is Board Certified by the American Board of Preventive Medicine, and is also Board Certified by the American Board of Holistic Medicine. He is a medical educator having taught medical students, residents, physicians, and the public. He also is a motivational speaker, radio personality, tai chi, and qi gong meditation teacher.
Dr. Carpenter realizes that it is just as important to know the person as it is to understand the person's disease and he looks upon patients as unique and whole persons instead of just their symptoms and disease. Dr. Carpenter focuses on empowering men and women in their health and wellness and collaborates with his patients in a partnership that emphasizes a personalized and individualized treatment approach. His holistic practice empowers women in enhancing their own wisdom to create a healthier and more fulfilling life.